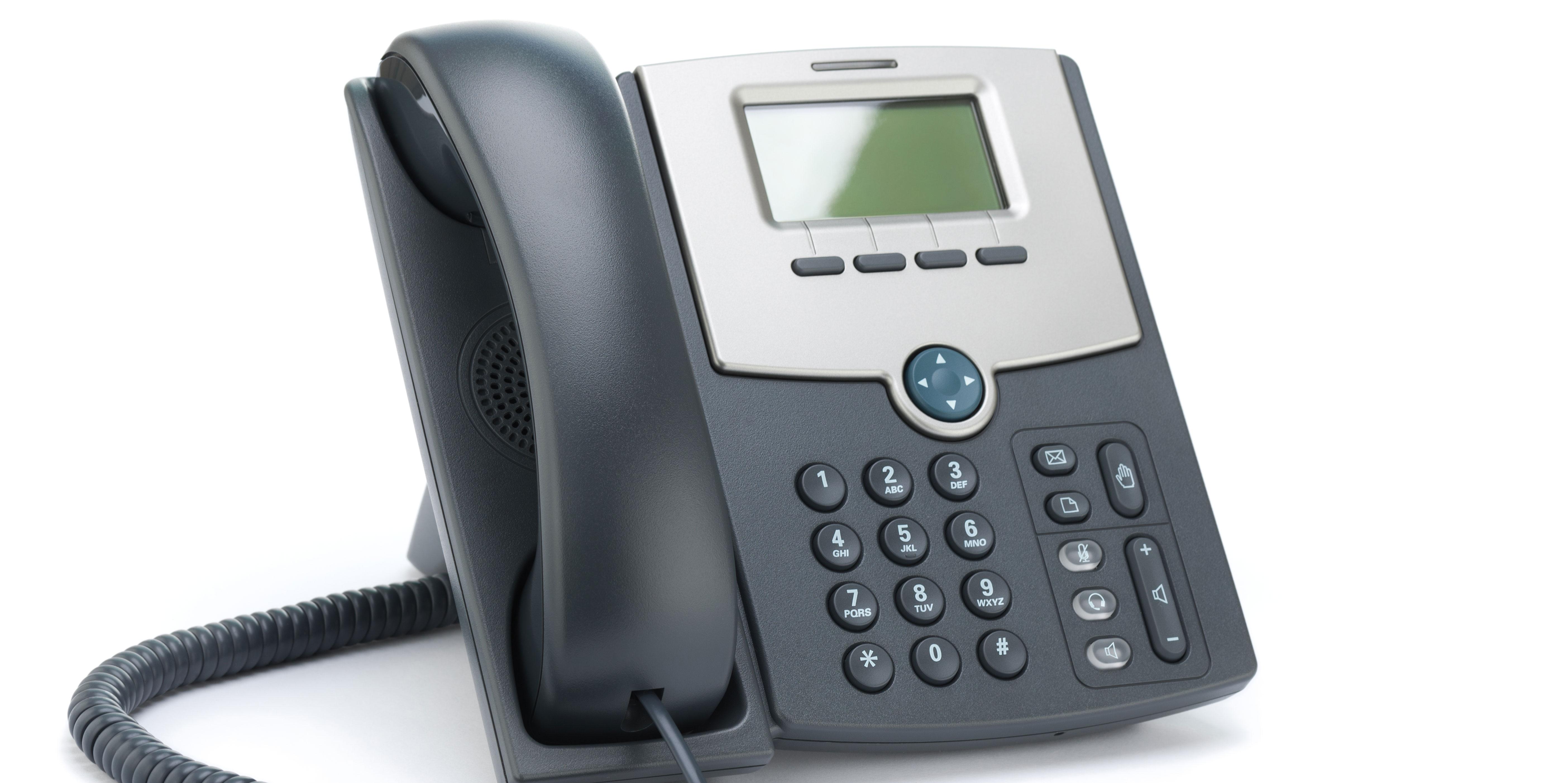 The Public Switched Telephone Network (PSTN) is the old-fashioned phone system that paved the way for communication. It started as a network of fixed-line analog telephone systems with circuit switches stretched across local, regional, and national boundaries. It used to be the choice for a phone solution for many businesses, mostly due to the fact that there were limited options when it came to business phone solutions.
However, since VoIP appeared in the telecommunications industry, businesses of all sizes have started making the switch over to a VoIP-enabled phone system. Why? It is the preferred choice for businesses due to its low-cost and high impact. VoIP breaks your calls down into data packets and uses "packet switching" in order to send your voice over a network, which makes calling more affordable. VoIP has come a long way since its introduction, both improving connections and boosting call quality to make for an all-inclusive, reliable phone system that is cost-effective. Here are a number of reasons why businesses prefer a VoIP phone solution over a plain old telephone system (POTS):
VoIP is more flexible
If you want a phone system that can be easily customized and adjusted, VoIP is your answer. The PSTN is structured with copper wires, meaning that there is very little flexibility when it comes to your network. Your voice is turned into a frequency and then transferred via these copper wires to complete the call. But with VoIP, your voice is turned into data packets and sent via the Internet to make and receive calls. With a VoIP system, you can easily add phone numbers, extensions, and devices at will. You can also see all of your new changes in real-time, so there is no waiting for something to be implemented by the provider. This, in turn, means that VoIP is very scalable and can easily grow alongside your business. This is one of the big reasons why companies choose VoIP due to how easy it is to manage, add, and maintain the phone system.
VoIP has more included features
When it comes to a business telephone system, most companies prefer telephone systems that are easy to use and feature-rich. Businesses of all sizes want a phone solution that can easily merge with their business and support them accordingly. This means easy to use calling features like voicemail, call forwarding, call hold, and do not disturb. With VoIP, you get all these features, plus a number of other call management, mobility, and collaboration features that are aimed at helping your business. For instance, most VoIP providers offer the Find Me/Follow Me feature. This feature rings devices in a specific order in order to "follow" you, ensuring that you do not miss a call. Another feature most businesses find helpful is Auto Attendant. This feature helps to route calls to the correct department based on caller input. For instance, you can configure your auto attendant to have users press 1 for sales, press 2 for marketing, press 3 for support, etc. This way, calls can be directed to the correct person automatically. 
VoIP is more affordable
This is one of the biggest perks about using a business VoIP system. VoIP systems are entirely affordable, meaning that you can save your business money by implementing a VoIP system. Monthly rates are charged per user per month, and can cost anywhere from $10.00 to $25.00 (per user per month). Your price will ultimately be determined by the type of calling plan you are looking for as well as how many international calls you make, how many toll-free numbers you need, and how many users will be on your system. VoIP calling is also much cheaper than your standard PSTN call because it uses your existing Internet to place calls. Also, VoIP uses its own switches to "hand off" calls to the PSTN which, in essence, makes all of your calls a local circuit switched call. Furthermore, VoIP providers always allow free on-network calling; this means that you can call anyone else on the same VoIP phone system for free, regardless of location!
Take the time to switch your business over from the PSTN to a VoIP service today to start reaping the benefits that business VoIP can offer you!