VoIP Provider Reviews and Comparison
Why choose VoIP? Due to VoIP's digital formatting, callers experience crisp HD sound quality by calling over the Internet. The digital format allows for more features, such as voicemail-to-email, telemarketer blocking, and music on hold. Of course, the best aspect of Voice Over IP is that phone plans are often 50 to 80% cheaper than traditional phone service.
The best aspect of Voice Over IP is that phone plans are often 50 to 80% cheaper than traditional phone service.
Internet calling is perfect for both homes and businesses. By using Voice over IP, all of your landline calls will become free or cheap Internet calls. Internet phone service rises in popularity each year, and for good reason! By choosing a VoIP service, you will receive:
Cheaper prices
Higher sound quality
More free features
How Does VoIP Work?
VoIP works by sending phone calls over a wireless connection between IP addresses. Oftentimes, this means that you simply need a high-speed internet connection in order to get your VoIP phone system running. The better your Internet connection, the better your sound quality will be. All you need is a router (and modem), an IP phone or analog phone with an adapter, and if it is a business plan, a PBX solution.

As mentioned above, you can connect to a VoIP network in two different ways: phone to phone or phone to computer (and vice versa). If you are using your phone to access the VoIP network, there are two different options: purchase/rent an IP phone, or use an ATA. IP phones are similar to regular phones, except that these
devices connect to your modem (either hardwired or via Wi-Fi) to connect to the VoIP network. ATA (Analog Telephone Adapter) lets you connect your phone to the VoIP network by converting your calls into digital data. They are both viable options, and some might even be included when you sign up for a provider.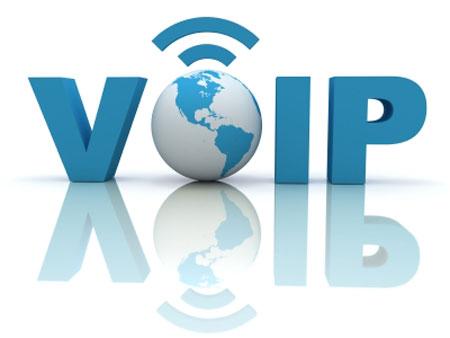 By switching to VoIP, you will not only save money, but you will also have the advantage of extra tools and features that will foster productivity in your business. Features like caller ID, call waiting, 3-way calling, account dashboards, voicemail-to-email, and more are all right Furthermore, using a VoIP phone service gives you the flexibility to adjust your phone system. Add extensions, work remotely, and enjoy relatively low rates for local and international calls. Certain providers even offer pay-as-you-go plans, allowing you to pay only for what you use.
Types of VoIP Services
There are a few types of IP services available to you.
Business
Residential
IP PBX
SIP
Call Center
Wholesale
Some providers offer supplementary services like IP faxing and video conferencing, which may be very beneficial for certain types of businesses. There are even IP faxing plans that can work harmoniously with old fashioned fax machines. Certain providers even give you the option to send and receive faxes like emails. This type of IP functionality is perfect for businesses or individuals who want to move towards a more tech-oriented phone system.
Video conferencing is a great option for businesses that frequently meet to have discussions with multiple partners, employees, or clients in remote locations. Video conferencing functions give business owners the freedom to conduct meetings without having to find a mutually agreeable location for a meeting. Video conferencing helps to connect and collect everyone in one place, regardless of location.
The included features and tools are not the only things great about a VoIP solution. VoIP solutions are also flexible, mobile, and easily customizable. Plus, VoIP is available at a very reasonable price. No matter what your needs are, there is an affordable VoIP solution available to you.