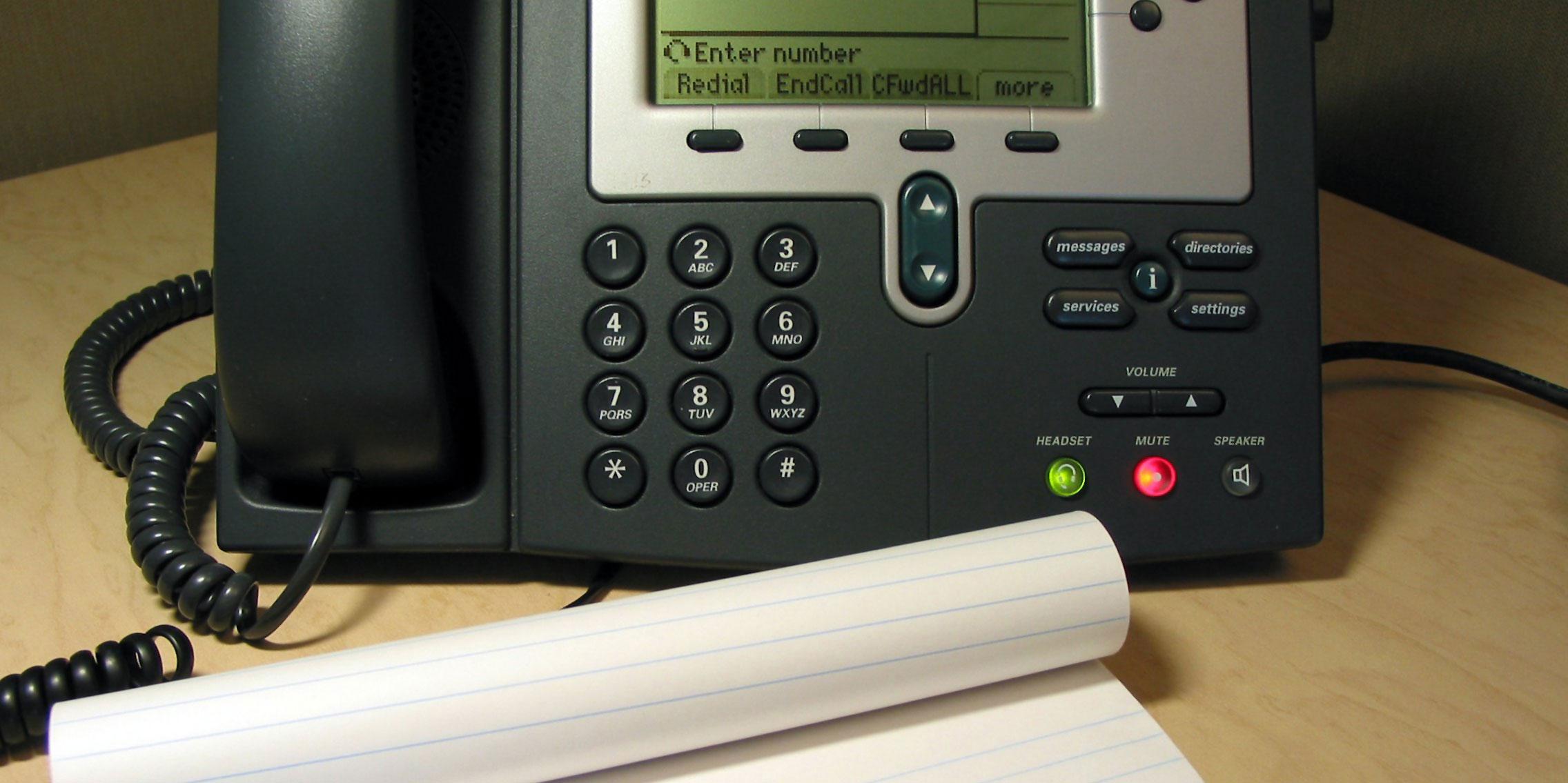 VoIP providers are popular for their voice quality and affordability. A part of that comes from the productivity features they include with their Business VoIP plans. Normally, these features are free, but you can also pay for enhanced features to really give your business a professional edge.
Here are some well-known examples:
#1. Voicemail
The decline of voice mail has been celebrated by those who think it's an antiquated piece of technology that needs to be retired for today's text and email messaging services. But according to LA Times business columnist David Lazarus, the attempt to get rid of voicemail can actually have a negative impact on consumers. Why?
It's because consumers still find it better to voice their concerns (even to an auto attendant) than leaving an impersonal message via text or email.
Take Jive's Tier 4 Plan (which is $21.95 a month per user), for instance. It offers basic Voicemail along with enhanced features that will transcript the recorded calls into emails.
#2. Call Conferencing
If you were an architect or a contractor, a customer's single call can easily turn into a conference. You need more people on board in order to hammer the details out. Sometimes you might even need a webinar to draw them all in.
To remedy this, you can use a simple, 3-way call conference feature that many VoIP basic plans offer, costing as low as $19.95 a month per user. On the other hand, providers like RingCentral offer premium plans at $34.99 a month per user that comes with a powerful audio conference feature which allows for up to 1,000 attendees.
#3. Auto-Attendant
Auto-attendants don't have to force your customers through bad customer service loops. The best way to use auto-attendant is to have it deliver the call to the right department, to the right person, and in the quickest amount of time. 8x8's Virtual Office and Virtual Office Pro plans both offer an auto-attendant that lets inbound callers dial by name or company directory.
It also allows you to work with other features like Call Queue (for automatically handling bigger volumes of inbound calls) and Ring Groups (for simultaneously sending calls to multiple phone devices). You can always go back and change the functionality of your auto attendant through the Admin Portal if need be.