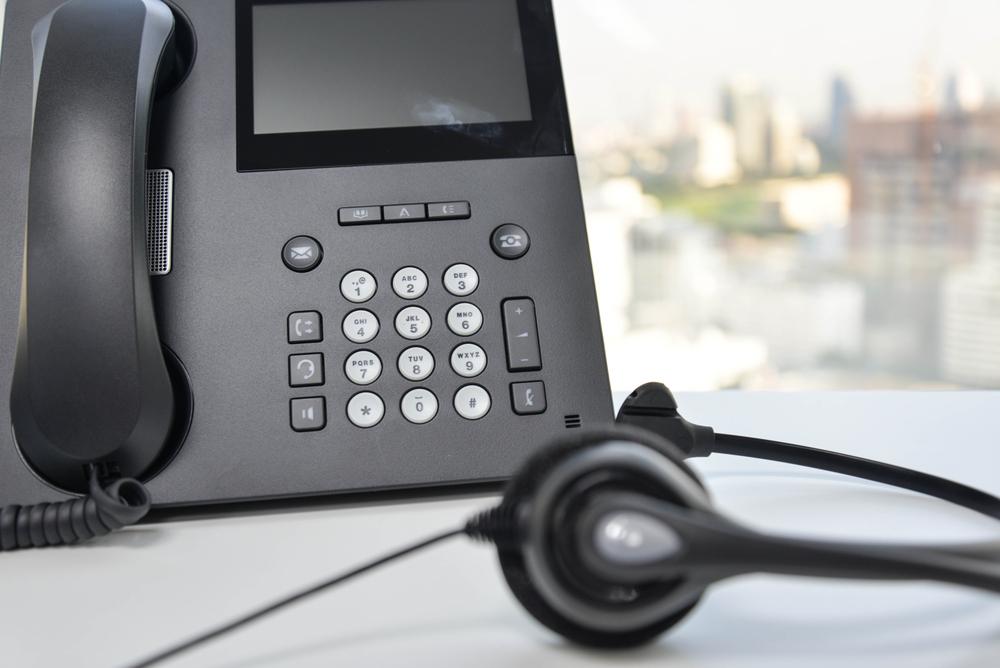 As your business switches to VoIP, you're bound to be making many critical decisions. Virtual numbers, toll-free numbers, features, number porting, and auto attendant setup are only a few of the things that will occupy your time. You'll also need to consider your equipment, especially which type of VoIP phone to use for your business.
There are two major types of VoIP phones companies can choose from: desk phones and softphones. Below we will discuss the advantages of both:
Desk Phone
Desk phones are your standard, hand-held phone. They look like analog PSTN (Public Switched Telephone Network) phones that are connected to a business' IP network instead of traditional telephone lines. Most people prefer physical phones because they are more familiar and can be easy to use.
Softphones
Softphones, on the other hand, are applications or software programs installed onto your computer (and/or smartphone) that let you operate business calls over an internet connection. Typical softphone applications feature an interface that mimics the look and feel of an actual phone, usually through an on-screen dial pad. Softphones are used in conjunction with a headset and microphone or a laptop's internal microphone and speakers.
So between these two options, which one is right for your business? Here are some points to consider to ensure you make an informed purchasing decision:
Upfront Cost
Those who are looking for a more budget-friendly option will find softphones a highly attractive choice. Many softphone applications are offered at little to no cost because there isn't any physical hardware required. Leading VoIP service provider Vonage offers customers a softphone for use with their Vonage Business service at no extra charge. 8x8 also has a similar offering--their Virtual Office Softphone that also comes for free in both of their Virtual Office and Virtual Office Pro plans.
Desk phones, meanwhile, are typically more expensive than softphones. A mid-grade, voice-only desk phone could cost up to $100. And you should expect to pay more for desk phone models that support video conferencing and calling and other perks.
Compatibility
Most desk phones are incredibly easy to setup and install. Users usually need to plug the phone to the network, and can then get the system up and running in minutes.
With softphones, not every computer and/or device may be compatible. Most softphone applications have specific technical and operating system requirements, and users must ensure that their devices comply in order to be functional. This is why it's important to check whether your office equipment or your employees' devices (if you allow them to BYOD) are compatible to work with softphones.
Work Styles
The VoIP phone you choose also depends on your work style. For instance, employees who are always on the go and rarely tied to their desk may benefit from having softphones. They are practical, convenient, and more affordable (when compared to traditional voice and data plans), especially when traveling abroad.
Meanwhile, some people may prefer desk phones because they find them more familiar and professional. Plus, they may also opt for desk phones because call quality (especially in speaker mode) is often better than a call placed via a tablet or a smartphone.
So Which One is It?
Both desk phones and softphones have their fair share of advantages and disadvantages. Desk phones are familiar and are easy to install and use, while softphones are generally cheaper and beneficial for companies with a dispersed or mobile workforce. The trick to making the right choice is considering your company's requirements as well as your employees' work habits. In some cases, you don't have to choose between the two, and can simply use a combination of desk phones and softphones.