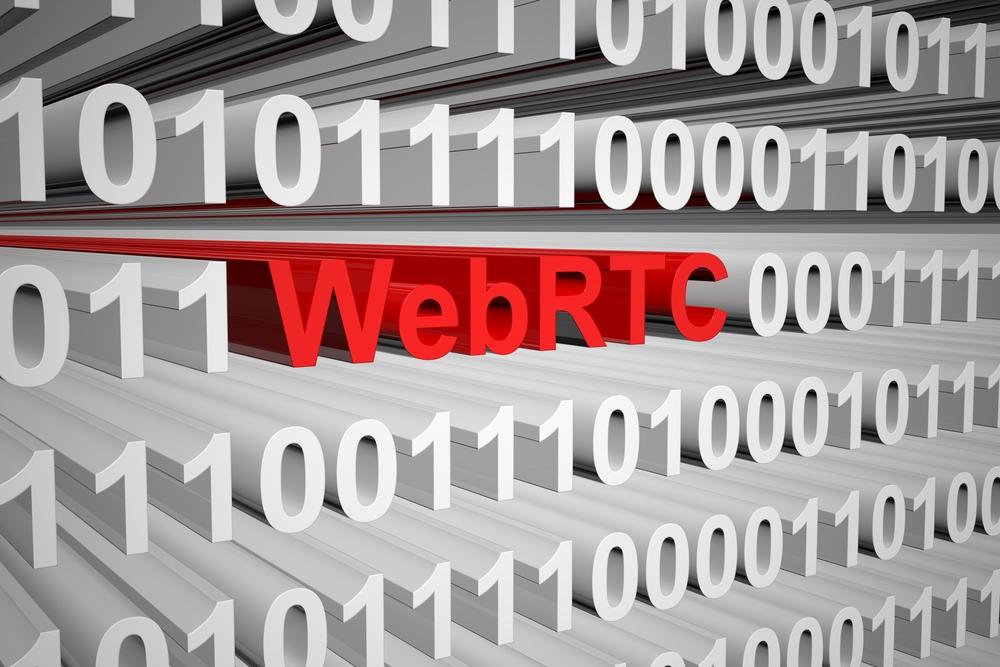 The world of technology is constantly changing. Web technologies are evolving as newer iterations are created. Mobile messaging, for instance, first began with SMS and extended further to MMS. Now, mobile messaging continues to transform with the popularity of messaging apps (such as WeChat, Viber, and Facebook Messenger). And Flash (once the dominant video and rich media plugin for the web) has now become obsolete with the introduction of HTML5. And even in business communications, Voice over Internet Protocol (VoIP) technology is also undergoing some transformation - thanks to the development of WebRTC.
What is WebRTC?
WebRTC (Web Real-Time Communications) isn't a new method of VoIP nor is it a competing technology. WebRTC can be viewed as an extension of VoIP, as it allows users to make voice or video calls and share files directly through a web browser with the help of simple Application Program Interfaces (APIs) instead of complicated plugins. Currently, WebRTC is supported by top browsers such as Google Chrome, Mozilla Firefox, and Opera.
How Does WebRTC Facilitate the Evolution of VoIP?
WebRTC was initially seen as a competition and a replacement of VoIP; but in actuality, this isn't really the case. Instead, WebRTC pushes VoIP to new boundaries and encourages a more widespread adoption of the technology. Below are some of the ways WebRTC breathes new life into VoIP:
Accessibility
VoIP is already accessible for businesses through the use of softphones and mobile apps, but it can be even more connected through the help of WebRTC. This is because it is now possible for developers to infuse VoIP capabilities directly into their website. Users can make a call, start a video chat, or send files straight from your browser without having to install and update software or plugins. This helps to reduce the learning curve associated with VoIP and any softphone applications or plugins.
Quicker setup
Although installation and setup of a VoIP phone system is relatively quick (and cheap) when compared to a traditional landline, setup has the potential to become much faster and more hassle-free with help from WebRTC. That's because WebRTC is a browser-based technology, so there is no need to purchase additional VoIP phone equipment.
Enables faster communications with clients
Another way WebRTC helps transform VoIP is its ability to enable faster communications with clients and customers. By embedding voice or video calling into your business' website, clients have a more convenient and much faster way of reaching you.
Improves call quality
WebRTC can also help improve VoIP call quality. This is because WebRTC uses a range of audio codecs (such as Opus, iLBC, VP8, and iSAC) that let users communicate with a rich and natural sound. It also includes other components such as acoustic echo cancellation (AEC), noise reduction, and noise suppression to eliminate technical barriers in VoIP calls, making for a great VoIP calling experience.
Ensures secure real-time communications
Businesses can rest easy knowing that VoIP calls made over WebRTC-supported browsers are secure. WebRTC uses different standards such as Datagram Transport Layer Security (DTLS) and Secure Real-Time Protocol) to encrypt video and audio data. These methods ensure that VoIP communications won't be heard or recorded by unauthorized parties.
The future of VoIP is indeed bright thanks to recent advancements in technology. As WebRTC evolves and matures, users can expect VoIP technology to also improve and to use WebRTC tech to make for a better VoIP experience.