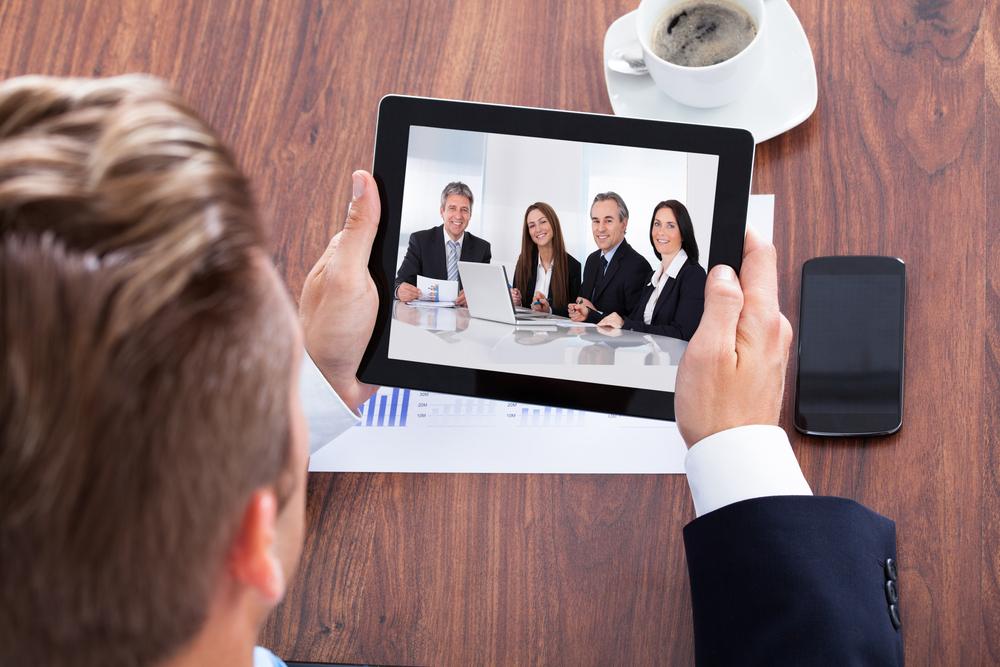 As today's businesses become more mobile (with teams, customers, partners and clients working from multiple locations), it is more crucial for organizations to have a communication tool that enables them to connect and get work done more effectively and at a cost that won't impact the bottom line. Fortunately, one of the major Voice over Internet Protocol (VoIP) companies offers a solution.
RingCentral Inc., one of the most trusted VoIP service providers in the industry, aims to transform the video conferencing experience within enterprises with its latest offering: RingCentral Rooms. A cloud-based web conferencing application, RingCentral Rooms is an alternative to complicated on-premise legacy video conferencing systems. It lets companies enjoy a high-definition video conference without the exorbitant costs of using proprietary hardware.
How it Works
RingCentral Rooms works with legacy hardware (including those from Polycom, Cisco, and others) and is also compatible with Apple iPads, iPad minis, Mac computers, and off-the-shelf camera hardware. In order to use the solution, you must first have a RingCentral Office account with RingCentral Meetings and then purchase a RingCentral Rooms license. Then you're free to take advantage of RingCentral Rooms!
The solution is incredibly easy to use. To start a meeting, simply click the "Meet Now" icon on your iPad's menu bar and enter the email addresses of your attendees. They will receive an email invitation for the meeting. Or if you have previously scheduled a meeting from your calendar, it will appear on your "Meeting List" within the app. Then you can select it from your list and then tap on the "Start" button to begin your video conference.
Key Features and Benefits
No matter the size or the industry, businesses that require a flexible, easy to use, and reliable video conferencing service can take advantage of RingCentral Rooms. Below are some of the major advantages of using this solution:
No need to call in IT experts; the solution is relatively easy to setup
No need to invest in expensive on-premise hardware. You can use the service with your choice of (already) available hardware such as iPad, Mac, and legacy equipment
Calendar can be integrated with Google and Microsoft Office 365/Exchange, letting you schedule and be updated of upcoming meetings with ease
Share files, presentations, and screen via WiFi, Airplay or wired HDMI connection
Single or dual-screen layout available to easily see active speaker and other participants
RingCentral Room Connector allows those who are using H.323/SIP conference room systems to meet with other RingCentral Meetings participants who are attending the conference using their desktop computer, mobile device or other RingCentral Rooms
How to Subscribe
RingCentral Rooms is not a standalone service, and is available as an add-on for subscribers to RingCentral Office with RingCentral Meetings. It costs $49 per license per month and is currently offered to users in the U.S. and Canada.