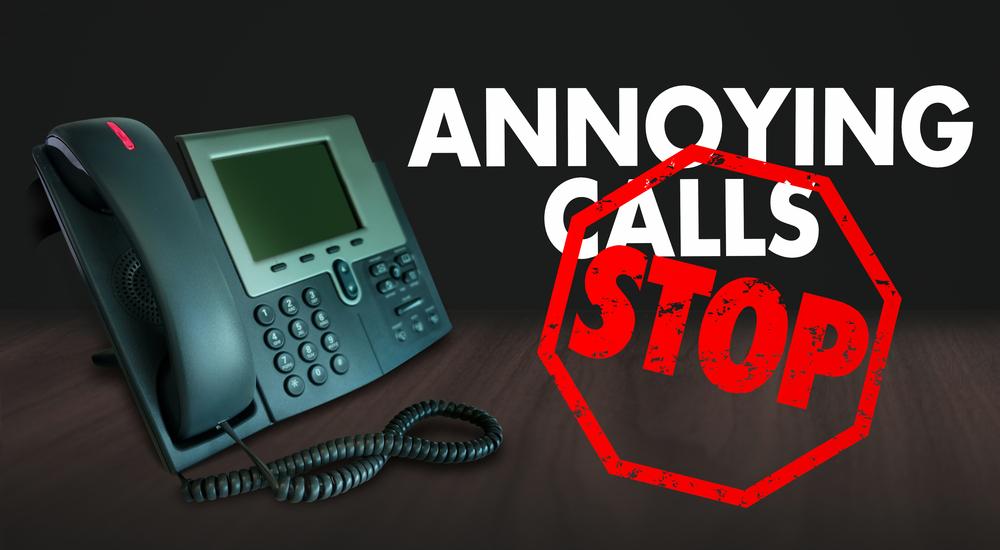 For many of us, one of the biggest annoyances is getting an unwanted phone call at the wrong time. Unwanted telemarketing and robocalls can be very annoying and distracting. In fact, the Federal Communications Commission (FCC) receives thousands of complaints each month about annoying telemarketers and robocalls.
So how can you put an end to unwanted calls once and for all and keep your home at peace? Below are some tips to follow to help you block those pesky calls:
Register your number with the National Do Not Call Registry
Established by the Federal Trade Commission (FTC), the National Do Not Call Registry protects consumers from unwanted calls. First and foremost, you need to register your phone number to the registry to prohibit companies from contacting you. Once your phone number is registered, telemarketers are prohibited from including you in their calling list. Take note, though, that the registry only prohibits sales calls. You may still receive political calls, telephone survey calls, charitable calls, debt collection calls, and calls from companies you have recently done business with. However, if you continue to receive sales calls, you can go and file a complaint with the FTC.
Use call screening and call blocking
Calling features such as call screening and call blocking are also helpful when trying to avoid unwelcome telemarketing calls. These calling features are usually available through traditional PSTN phone service companies for a monthly fee, but call screening and call blocking are often free with most residential Voice over Internet Protocol (VoIP) solutions.
Switch to a residential VoIP phone service
Aside from being a more affordable calling solution, residential VoIP phone services also possess more features than traditional landline services. Some of these features can even help consumers block unwanted phone calls. For instance, 1-VoIP, a leading residential phone service provider, offers a wide array of calling features that help users stop those pesky, unwanted calls. Their residential VoIP plans (Value, US & Canada Unlimited, and World Unlimited) include a range of premium features such as:
Anonymous call rejection - blocks callers that do not show their caller ID.
Whitelist - allow receive calls only from a specific list of phone numbers.
Blacklist - reject calls from a list of numbers you specify.
Call filter - forward calls from certain phone numbers to another number.
Do Not Disturb - redirect all calls to voicemail.
On top of these features, 1-VoIP also has another great inclusion: its partnership with Nomorobo. Integrated with 1-VoIP's home phone plans, Nomorobo is a popular and powerful telemarketing call and robocall blocking service. Nomorobo can sort out legitimate robocalls (such as school cancellations and medical appointment notifications) from illegal robocalls. With over 7 million calls filtered, Nomorobo is a great addition to a residential VoIP phone service, which makes the lives of those who wish to stop unwanted calls easier.
Final Thoughts
At best, unsolicited phone calls may simply be annoying sales calls, but at worst, they can also be security threats from criminals and scammers. Fortunately, with these tips and today's advanced technologies, consumers can keep their home phones protected from pesky, irritating phone calls.