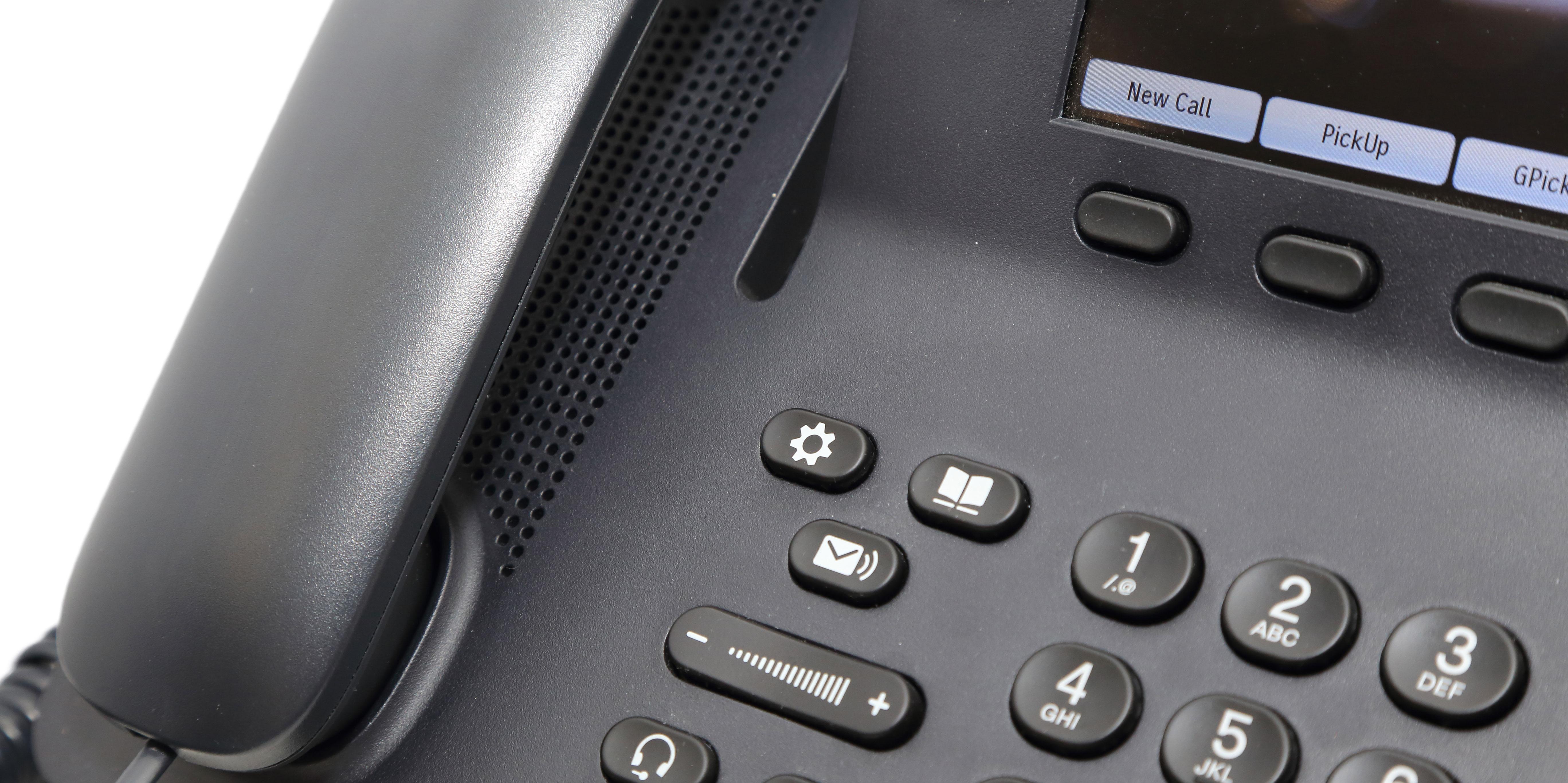 A VoIP phone system is used by businesses both large and small for a number of reasons. VoIP brings affordability, flexibility, and mobility into one convenient phone system that won't break your bank. But VoIP isn't a rigid phone system. You can very much customize VoIP to fit your businesses needs. Check out some of the more prominent features that can create for a customized business VoIP system include:
Auto Attendant
Choosing to set up an auto attendant on your phone system can help your customers have a better calling experience. An auto attendant (also referenced as a phone tree) is a selection menu for your customers when they call. An auto attendant helps to route your customers to the correct departments and or people based upon input from the caller. For instance, an auto attendant can inform a caller to "Press 1 for technical support, 2 for sales, 3 for accounting." This way, an inbound call can be directed to the right department more efficiently. Plus, using an auto attendant for your phone system means that you no longer have to worry about a receptionist. The auto attendant takes care of this for you.
Custom Greetings and Music on Hold
One of the easiest ways to personalize your phone system is to customize your greetings and music on hold. Custom greetings give you the chance to put a face on your business, and is a good way to give your inbound callers a great first impression. Instead of having your customers listen to stagnant elevator music while they wait, you can use this time to either play music of your choice or maybe an audio recording of specials, promotions, upcoming events, and more. Some VoIP providers can even use their in-house team to recording greetings for you, or you can hire a professional voice actor for added flair. 
Number Porting and Toll-Free Numbers
When it comes to your phone system, your phone number is your identity. So for most businesses, it is important to be able to keep their existing number. After all, this is how a lot of customers remember you! With VoIP, you can use number portability in order to bring over your existing number to your new business VoIP system. Some business VoIP providers offer the service for free, while others charge a nominal one-time fee to bring your number over. 
Most business VoIP providers also offer toll-free and vanity numbers for purchase. These are good options for businesses with callers from outside the local area because it makes for affordable calling to your business, regardless of location. Vanity numbers can also make your business phone number easy to remember and make your phone system more personalized. According to GetVoIP, vanity numbers are 14 times easier to remember than digits only, and typically increase response rates by 30-60%.
Virtual Extensions
If you have remote employees, virtual extensions can help you keep them under the same phone system. A virtual extension is a number that forwards to another number, whether that be an office phone or mobile device. The great part about utilizing virtual extensions is that outside callers see no difference when using this number. To outsiders, everyone appears to be within the same phone system.
You can also use virtual extensions as separate lines for things like directions to your business, business hours, outgoing messages, etc. These virtual extensions help create a big phone network without the need for purchasing new lines or new devices.