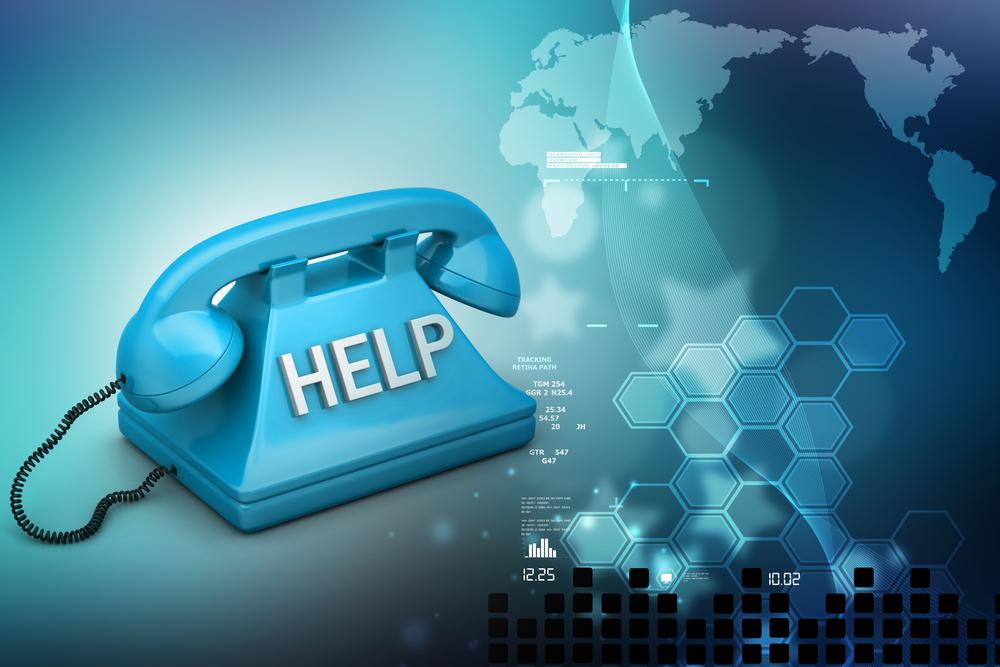 Toll-free numbers have long been the mark of legitimacy and professionalism for many businesses. Having a toll-free number lends credibility to a company and enhances their brand's image. It also gives callers a free, quick, and convenient way to connect to a business regardless of location. But with all the communication options available today (such as instant messaging and emails), business owners might ask whether a toll-free number is still worth the expense. So should you get your business a toll-free number?
The short answer is yes! Toll-free numbers continue to be an indispensable business asset. It's not only a communication channel but also an important branding and marketing tool.
Still not convinced? Here are a few more reasons why toll-free numbers aren't going anywhere for now and why your business still needs one:
Toll-free numbers let you appear big and professional
Toll-free numbers are often associated with established and large-scale businesses. But they aren't just for big corporations; they are now more readily available, even to startups and small businesses. Many Voice over Internet Protocol (VoIP) service providers offer toll-free numbers at affordable monthly rates with low per-minute charges.
With a toll-free number, you can project an image of a bigger and more credible business. Thus, customers will want to transact with you knowing that they can quickly and easily reach you by simply dialing your toll-free number.
Toll-free numbers are integral to branding
Your toll-free number can also be a critical branding and marketing tool (as in the case of 1-800-FLOWERS and 1-800-GOT-JUNK). These "vanity" numbers are catchy and easy to remember. Publishing a toll-free number with a clever number combination that's related to your business and/or industry will not only help you get instant brand recognition, it can potentially increase your sales and ROI as well.
Toll-free numbers help capture call volume metrics
Another reason to use a toll-free number is that it offers a wealth of analytics data to businesses. With a toll-free number, you can create a unique toll-free number for each marketing campaign and publish them on your online or offline ads. When consumers respond to any of your numbers, it will be easier for you to track which campaigns are working and which are underperforming so you can make the necessary adjustments.
For instance, let's say you offer real estate services and advertise your services in various channels (online ads, billboards, and newspapers) and assign different numbers for each. Calls from these three numbers are forwarded to a primary call center. Using analytics will help you identify which channel is generating the most volume of calls. This will help you to develop a more robust strategy and direct your marketing or advertising efforts (and budget) to the most effective channel.
Toll-free numbers let you expand your reach
Do you want to grow your business but don't have the resources to open a physical branch in another state? Getting a toll-free number is a good alternative solution. A standard 800 number works nationwide and can be called from anywhere in the world. This means it's possible to expand and scale your business up without having to change a single thing about how customers can get in touch with you over the phone. This improves your chances of developing customer loyalty as well as getting new clients and referrals.
Toll-free numbers accelerate the purchasing decision
When a customer wants to speak with you, chances are they are close to completing the purchasing process and simply need a bit of convincing to finalize the deal. The caller may want to clarify something about your offering or are comparing your product or service to competitors. Having a number through which they can conveniently call for free (and speak to a helpful professional sales or customer service staff on the other end) will let them decide on the purchase because any issues or concerns can be resolved immediately.
Final Thoughts
Toll-free numbers were created so that consumers can call a business and raise their concerns without incurring additional long distance charges. But as new communication options have become available (which have driven down the cost of making a long-distance call), some have declared the death of the toll-free number. But the truth is, toll-free number usage is more relevant now than ever. Toll-free numbers bring a host of benefits to companies, no matter the size. Which makes getting one truly worth it!